News
Good quality and excellent service
What are the types of safety ropes?
Jiangyin G-Well Trade Co., Ltd. is a manufacturer which specialized in ropes for playgrounds, fishing, industry, mine and mechanical.
The main products have defined by steel cable products, rigging series and fishing net series. We have our own factory which is more than 2000 squares with 20 professional technicians. Our factory has obtained ISO9001 Quality Certification System. Our factory has strict production management and quality control management. After several years of development, the high quality has been recognized by customers around the world, especially the
combination rope
.
Our Advantage:
1. Our combination ropes have the authoritative SGS test report. The products have advantage of resist wear-resisting, the prevention of corrosion, long performance life, high fire resistance and easy to operate.
2. Our combination ropes use high standards and environmentally friendly materials, including various kinds of wire with good color fastness and high zinc layer, high strength wire rope.
3. We have automated production, standardized packaging and professional sales team.
4. Adhering high quality and giving customers the best experience is our tenet.
5. Our factory is equipped with 2000 square meters production workshop, automated equipment, precision testing tools.
6. Providing global service and several years of professional export service experience helps us to win the full trust of customers.
Supplying high quality products and meeting customer's requirements are our greatest purpose. G-well company is woking hard to develop more resistant and safer rope for all the clients.
More about the safety ropes from Jiangyin G-Well Trade Co. Ltd
The company is manufacturing four types of
safety ropes
:
1. Ordinary safety ropes
Nylon and a few other materials are used for the production of ordinary safety ropes.
2. Live Working safety ropes
This type of safety rope is made of silk, moisture-proof silk, Dyneema and DuPont Silk.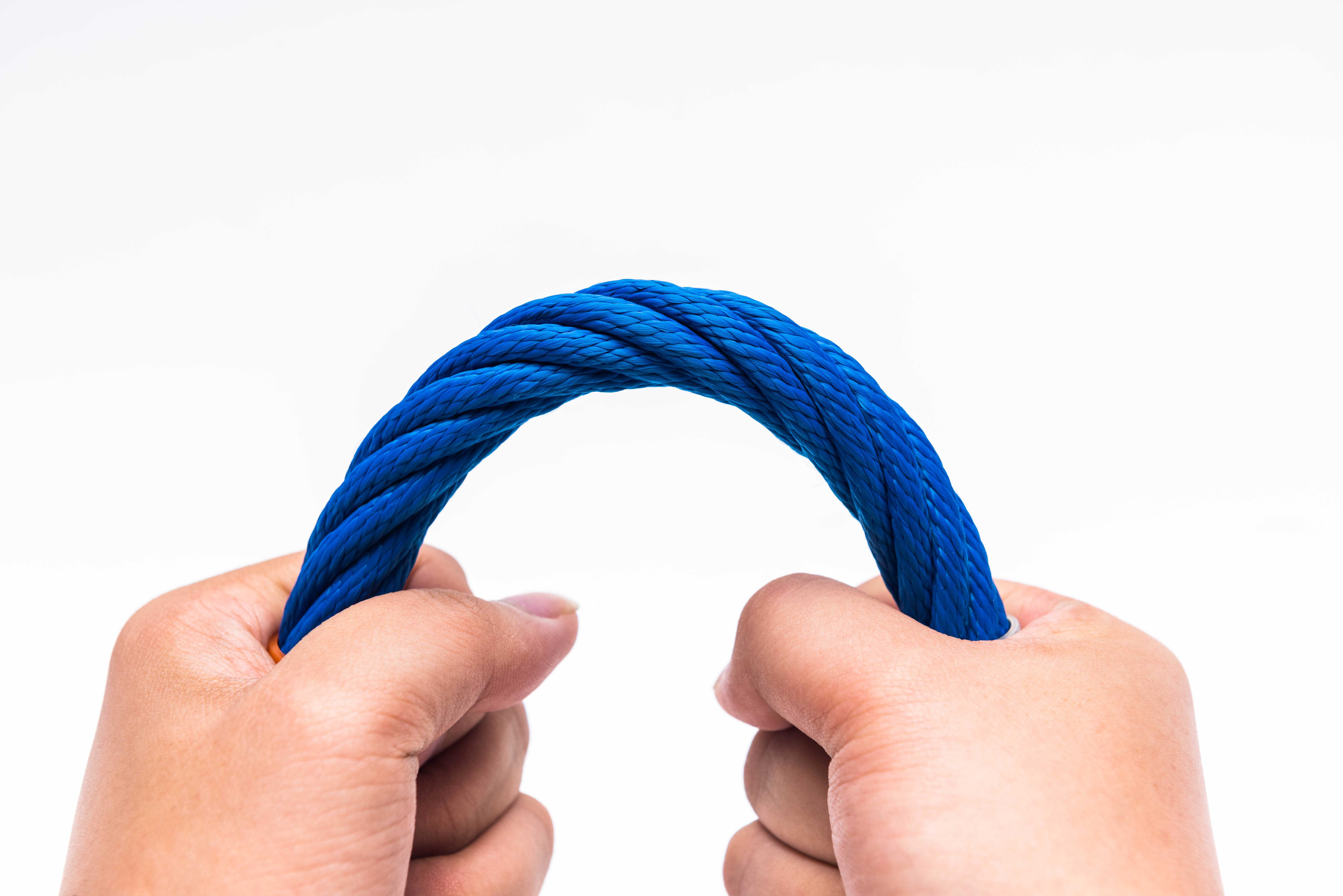 3. High-strength safety ropes
High-strength safety ropes
are made of Dyneema, Dupont and high-strength wire.
4. Special safety ropes
The safety ropes for special applications include the fire safety ropes that are used as inner materials in 4.3 mm steel wire ropes, fire safety ropes that are used outside fiber skins, fire safety material in marine corrosion resistant safety ropes like Pastel, Dyneema and high molecular polyethylene and as material in high temperature safety ropes like Kevlar. These ropes are normally used for long-term applications in which the temperature can be up to 204 °C. There will be no shrinkage up to 150 °C. These safety ropes can withstand a temperature of 560 °C without melting as well as decomposing. Heat shrink sleeve is another type of safety rope in which the interior part consists of synthetic fiber rope and the exterior is waterproof, wear-resistant and heat-shrinking.
Classification of Nylon ropes
Based on their applications the Nylon ropes are classified in to 11 different series - AL, BL, CL, DL, EL, FL, GL, HL, IL, JL and KL. The starter ropes are in AL series, braided ropes in BL series, marine ropes in CL series, traction ropes in DL series, hosting ropes in EL series, strong ropes in FL series, climbing ropes in GL series, safety ropes in HL series, the eleven different types of paper ropes in IL series, the three-strand ropes in JL series and the special ropes in KL series.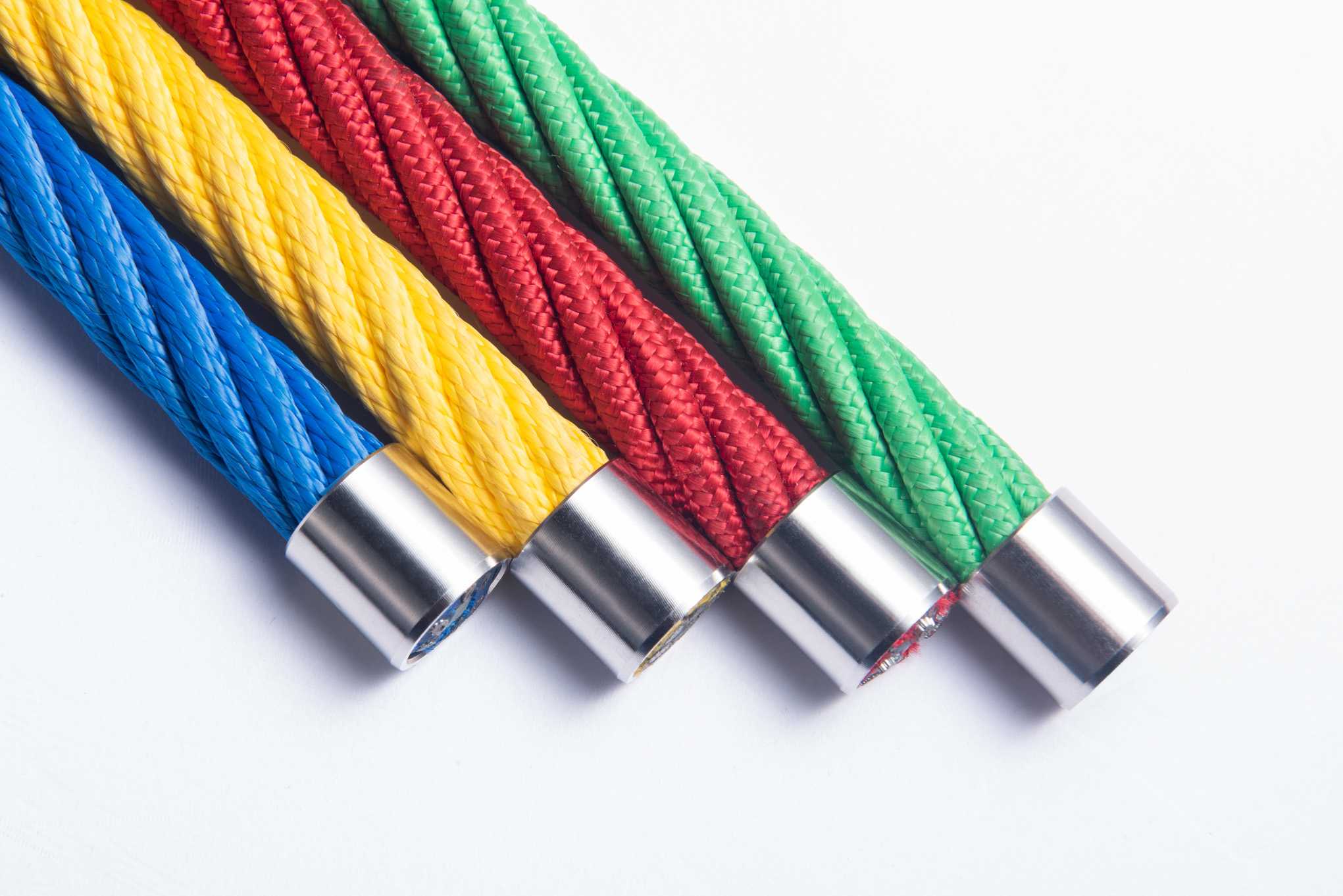 Classification of Seat belts
The seat belts are classified in to seven types based on their use. They are the fall suspension type, area restraint type, fence work type, child safety type, expansion training type, climbing cave type and wind power type.
Sub-categories

There are

five sub-categories of Nylon ropes

. They are safety nets, ladders, slings, retractors and fall arresters.